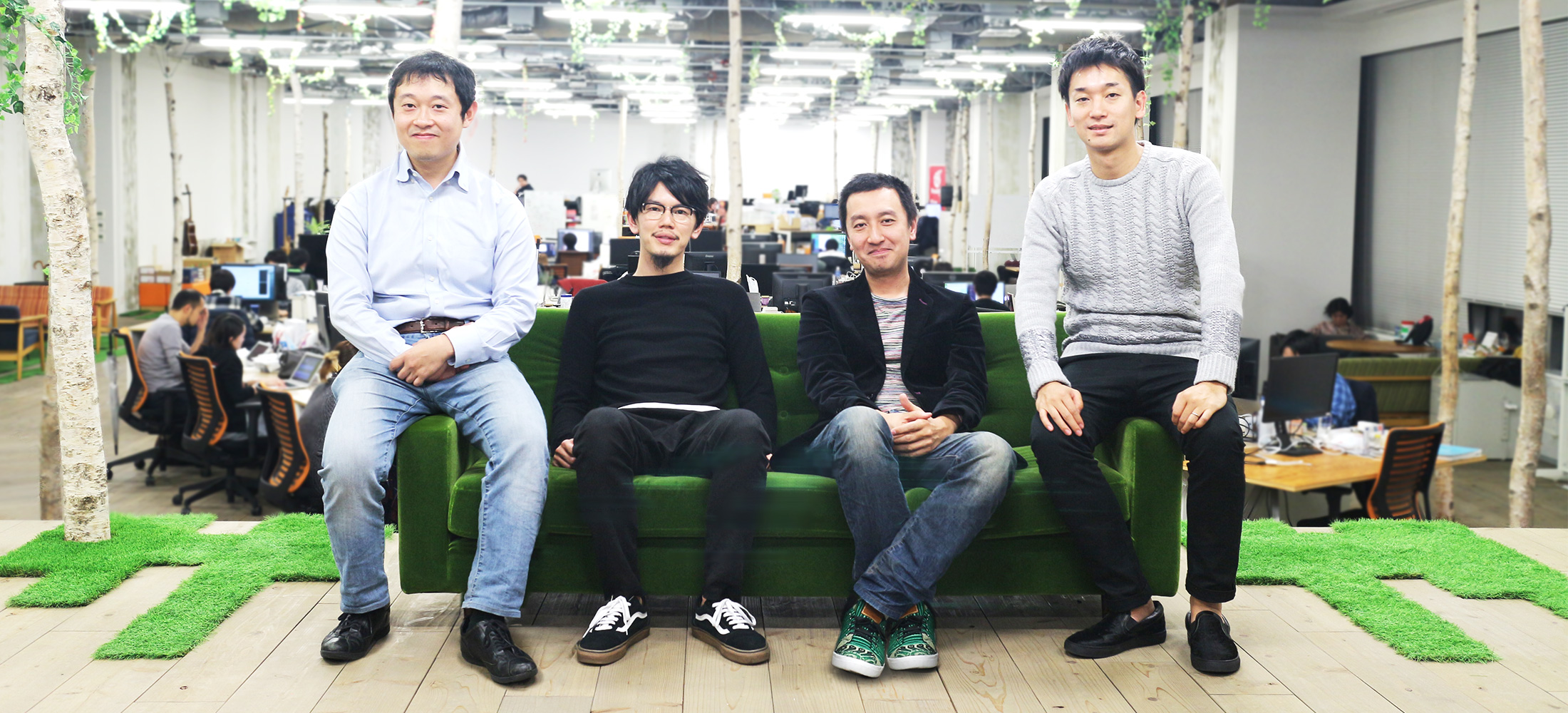 Shusuke Nagai, Yusuke Sato, Yuzuru Honda, Tomohiro Yasukura
Director
Founder & Global CEO
Yuzuru Honda
Yuzuru Honda is the Founder & Global CEO of FreakOut Holdings, inc., which he founded in October 2010. He manages the company's fast-growing business in 16 countries around the world.
Yuzuru is a multiple career backgrounded serial entrepreneur who experiences both M&A and IPO in ad technology business. Prior to FreakOut, Yuzuru established contents matching ads company, Brainer Inc. in September 2005 and sold to Yahoo Japan Corporation in April 2008.
Before that, he was a composer, robot technician, biologist, and turned into an entrepreneur.
Yusuke Sato is Representative Director of FreakOut Holdings, inc.
Yusuke joined FreakOut as COO in May 2011, where he led business partnerships with LINE Corporation and became CEO of M.T.Burn Inc., joint venture between FreakOut and LINE.
Prior to FreakOut, he worked at Google, Inc. He completes Google The Foundations of Leadership.
Global COO
Tomohiro Yasukura
Tomohiro Yasukura is Global COO of FreakOut Holdings, inc., where he heads FreakOut's operation globally overseeing the company's growing business.
Tomohiro joined FreakOut as a head of human resources in June 2013, and led hiring diverse and high performing employees and scaling FreakOut's start-up culture.
Prior to joining FreakOut, he worked at DeNA Co., Ltd. and Recruit Holdings Co.,Ltd. before that.
Shusuke Nagai is CFO of FreakOut Holdings, inc., where he leads the Administration and Corporate Planning Division.
Prior to becoming CFO in December 2017, he served as Executive Officer of FreakOut Holdings, inc. and engaged in the incorporation of holding company since he joined in November 2016.
Before that, he worked at Petgo Corporation as CFO and Endeavor Partners Co., Ltd. advising on M&A.
Shusuke holds B.A. in Letters from Kyoto University.